Adbeat's Free tools are a great way to get basic insights for any advertiser without paying for a full Adbeat subscription.  Here are some quick tips to help you get started.
1. Visit our home page, enter an advertiser in the search box, then click the Adbeat Search button.
2. You'll be taken to the Advertiser Profile screen.  Be sure to scroll down to see all of the data.  You can also see more creatives for this advertiser by clicking on "Advertiser Ads" in the left menu.
3. On the Advertiser Ads screen you can see a large selection of creatives.  Hover over a creative to see additional information about the ad.  You'll also see a "Save this ad" button.  When you see an ad you'd like to save, click "Save this ad" to save it to your Ad Locker.
4. After you click "Save this ad" you'll be able to add it to an existing ad collection, or create a new collection.   Saving ads to your Ad Locker is a great way to store ads that you want to refer to later.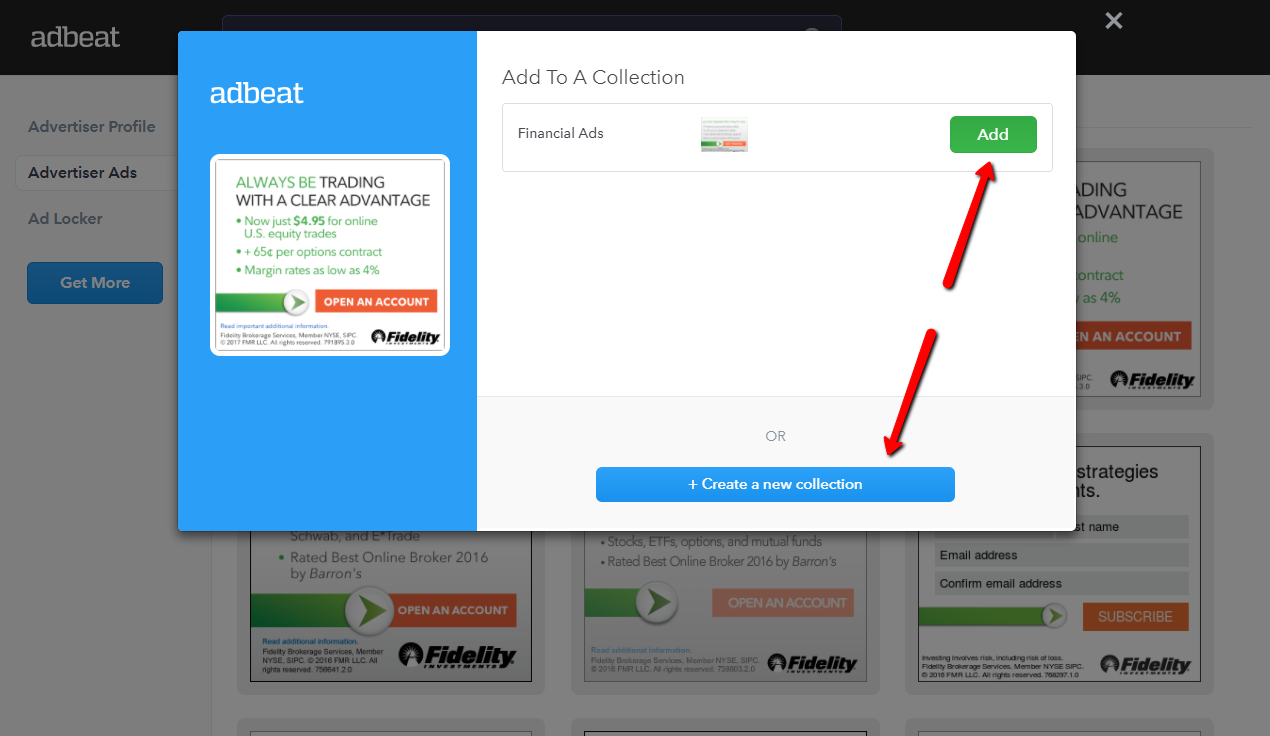 5. You can see all of your saved ads by clicking on the "Ad Locker" item in the left menu.
That's all there is too it! Questions?  click here to let us know!